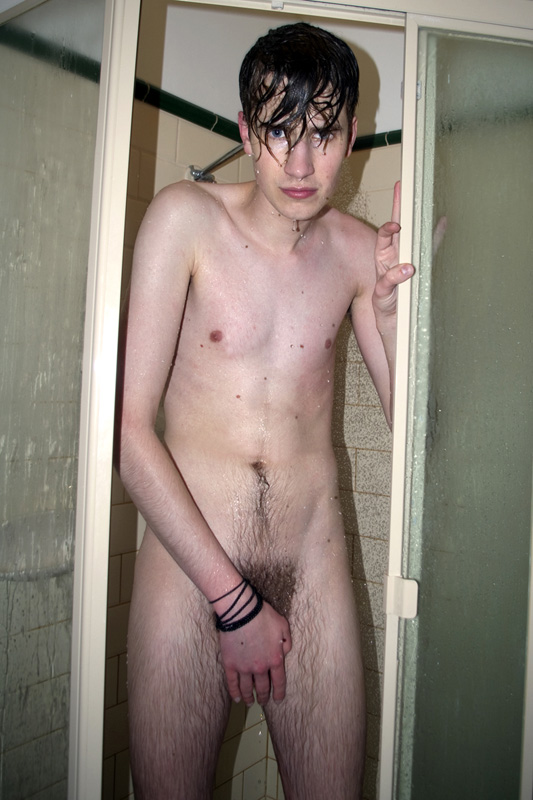 BUS X BLINDSIDE: PLAY WITH YOUR FOOD
24 November - 11 December 2010
Curated by Nella Themelios + Drew Pettifer
Mathew Benjamin, Drew Pettifer, Hannah Raisin, Sibling, Tai Snaith + Marcin Wojcik
Bus X Blindside: Play with Your Food explores contemporary spatial practices in relation to the current pop cultural interest in culinary artistry. Participating artists Mathew Benjamin, Drew Pettifer, Hannah Raisin, SIBLING, Tai Snaith and Marcin Wojcik have each engaged with the political and cultural ramifications of food production and consumption in their work. For this project each has devised a course of a menu that will form the basis of an exhibition at BLINDSIDE and a one-off dinner. Drawing on the culinary expertise of Sarah Trotter, food stylist and co-founder of Trotski and Ash, the Play with your Food Dinner will be served up at Auction Rooms in a one-night-only fusion of eating and performance. The project takes its cue from artistic experiments in food from earlier periods of the avant-garde and post-war art: from F.T Marinetti's Futurist Cookbook to the more recent public art practices of Gordon Matta-Clark or Rirkrit Tiravanija.
MENU
First course
Matthew Benjamin, Singularis
"In Singularis, the Kraft Single is denied its ability to cope in the world by being isolated in a solid resin case. It is also made largely inaccessible as a source of food. I like to think here I am taking the Kraft Single at its word, completing it with the absolute solitude that its name demands."
Second course
Tai Snaith, Devils on Horse-back on Her back
"As little girls my sister and I would spend our entire Christmas holidays at our grandparents cattle station at Bindi in the high country of Victoria. My dad would drop us off with both of our ponies and we would join our three cousins and their ponies. This was a pivotal time in my life for many reasons. We would set out each day, with our lunches packed in our back-packs, snapping off a poplar tree branch to use as a whip and roam the thousands of acres in search of adventure. We had a number of rituals and traditions, one of which was galloping across one of the largest stretches of paddock, which ran along the road, each of us taking it in turns to yell the words of a chosen song at the top of our lungs. My favourite song for this purpose was 'Dangerous' by Roxette. I didn't realise at the time that I would go on to spend most of my life trying to recapture the thrill of this sensation. I remember once, after our gallop we found an empty water tank and I climbed inside while the others held my horse. Inside there was a nest full of little blue eggs. We unanimously decided to carefully carry the eggs home and try to hatch them. On our return I remember our Nanna referring to us girls as 'Devils on Horse-back'."
Courtesy Helen Gorie Gallery
Third course
Marcin Wojcik, Rollers
Wojcik's Rollers are cast objects that reference the textures of different road surfaces, replicating the intimacies felt whilst shifting over these varied terrains. An external manifestation of these internal sensations, the rollers are kinds of props that function as a conduit for the imaginary. Wojcik's dish attempts to literally internalize the sensation as the surfaces no longer coat the roller, but are placed inside them, with dishes referencing bitumen, the varied terrain of the Paris-Roubaix race and the pine surface of the Vikingskipet Olympic Arena.
Fourth course
Hannah Raisin, Hunter Gatherer
Hunter Gatherer is a project investigating the Hunter-gatherer role, providing, sacrifice and bunnies. Who killed the bunny? I killed the bunny. The work complements Hannah's investigations into gender, identity and the impact various environments have on an individual's evolving concept of self, and particularly her current body of work constellated around fear, and the process of embodying power and strength. Hannah is interested in the transition from hunted to hunter, and the fear that makes us change, the fight for supremacy, I kill you before you kill me. Ritual of the kill, mating and dating; sexualization and glamorisation of death, dogs, bunnies, hunters and bitches.
Dessert
SIBLING, Agarscape
SIBLING collects eight designers from diverse backgrounds in visual communication, landscape urbanism, architecture and cultural analysis through research and design. SIBLING approach the critical dimensions to each project through interdisciplinary formations. This model positions SIBLING as an exchange to create autonomous and social spaces.
Petit Fours, Coffee/Tea
Drew Pettifer, Untitled (Benjamin in the shower)
Drew Pettifer's work explores the tension between concealment and revelation, as well as issues of masculinity, vulnerability and the gaze. Untitled (Benjamin in the shower) is a photographic image reproduced on a set of commercially manufactured mugs. As with Pettifer's previous body of 'cake works', edible cakes with semi-clad men printed on the icing, the mugs recall deterioration, little deaths and decay, as the beauty of the rendered subjects literally fades with consumption. The petit fours, which feature as the edible component of this work, go further to literalise the relationship between desire and consumption: in the act of ingestion we are forced to realise that we can't have our cake boy and eat him too.